So you want abs?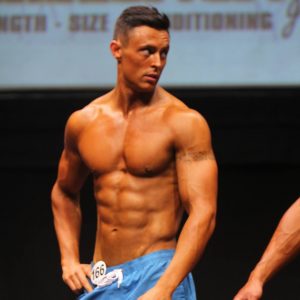 You've spent hours doing crunches and sit ups.
Googled all the ab exercises under the sun.
Tried Davina McCall's awesome ab buster thingy.
Still not seeing those abs are you?
Been there!
Frustrating isn't it.
Guess what?
You can't see your abs from training them.
Sorry pal.
WELL HOW WILL I SEE THEM?!
clean eating?
low carbs?
keto?
Our survey says – Eh Eh
The HONEST TRUTH
Its the same for everyone.
Athlete?
Obese?
Bodybuilding Clean Eating something or other?
You have to get yourself in to a calorie deficit until they appear – then, when they are there, you know those abs things, you have to maintain the calories you need to be at.
That varies from person to person.
YOU DON'T LIKE THAT ANSWER DO YOU?!
Me neither!
I'm crap at dieting, I always will be.
I love beer and chocolate and rum and vodka and wine and Chinese and Pizza and all the other stuff.
I hate walking – which is a shame, as it makes it MUCH easier to get abs.
The pic I am showing here – of me, looking ridiculous and orange, it might look like I did all the ab exercises.
I did absolutely none.
I hate training abs, which with my injury, is stupid, as I need to.
However, I didn't then.
This is what I did:
Squats, Deadlifts, Rows, Pull Ups, Bench Press and variations of those.
Zero direct ab work – as I hated it.
I just ate less gradually over 11 weeks.
Sucks balls – but its the truth.
You're a woman so you're different? 
Well I'm a girlie boy – we know that.
However, you're still the same!
You need to eat less than you expend, consistently.
Or, you can waste loads on those wraps babe, they deffo work 😉