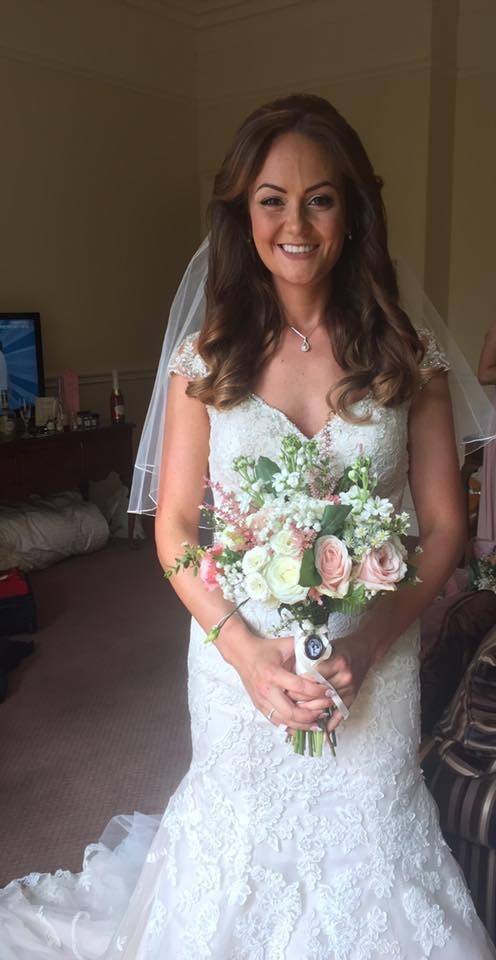 Before I joined DMF I felt I was kind of "stuck."
I didn't follow a gym programme, I just kind of copied workouts from the internet, did my own thing or attended gym classes (which I mostly hated.)
I'd like to say I had a good awareness of nutrition from previously tracking food but I had a terrible relationship with food and often ended up in the binge/restrict cycle.
I was 11.7st at my heaviest before joining DMF, I wasn't happy with my figure and wanted to change that.
Especially after booking our wedding.
WI've learnt so much from Dan, mainly about nutrition, not to obsess over it and how to identify triggers for binges.
He's taught me to listen to my body, it's completely okay to take a few days off the gym and I'm also so much more aware of how important rest is.
I also know a lot more about how periods affect woman and feel I know my body a lot more now.
Through Dan I have massively improved technique on squat and deadlifts (still hate them ?)
But Dan has massively helped me with anxiety and how to manage it, he's taught me techniques to deal with it and I feel a lot more confident talking about how I'm feeling to family/close friends!
I've also learnt how to track my progress in the gym and how to build on it!
So I lost 11lbs (roughly) during my time with DMF, my main goal was my wedding day so I was delighted and felt absolutely amazing on the day!
I received so many compliments on how I looked (especially my arms, which had no definition at all before.)
I feel more confident in the gym and I feel my technique has improved in most exercises.
I'm stronger and can now do a couple of assisted pull ups with the thinnest band, hopefully a body weight pull up isn't too far away!!
My mobility is much better, I wasn't able to touch my toes 2 years ago and my mobility warm ups have a lot to do with that!
I feel a lot more relaxed about nutrition and my body, I have more of a balance with everything rather than the all or nothing approach I had before.
I feel like I can handle my anxiety better and have so much more awareness of my body and what it needs!
You will not regret signing up with DMF unlike a lot of online coaching Dan teaches you the skills and techniques to get into the best possible shape while dealing with life, a job and whatever else you've got going on, he's honest and so easy to talk to.
He also doesn't make you do cardio (best PT EVER) I'd do it forever if I could!
Justine Allan (nee Wright)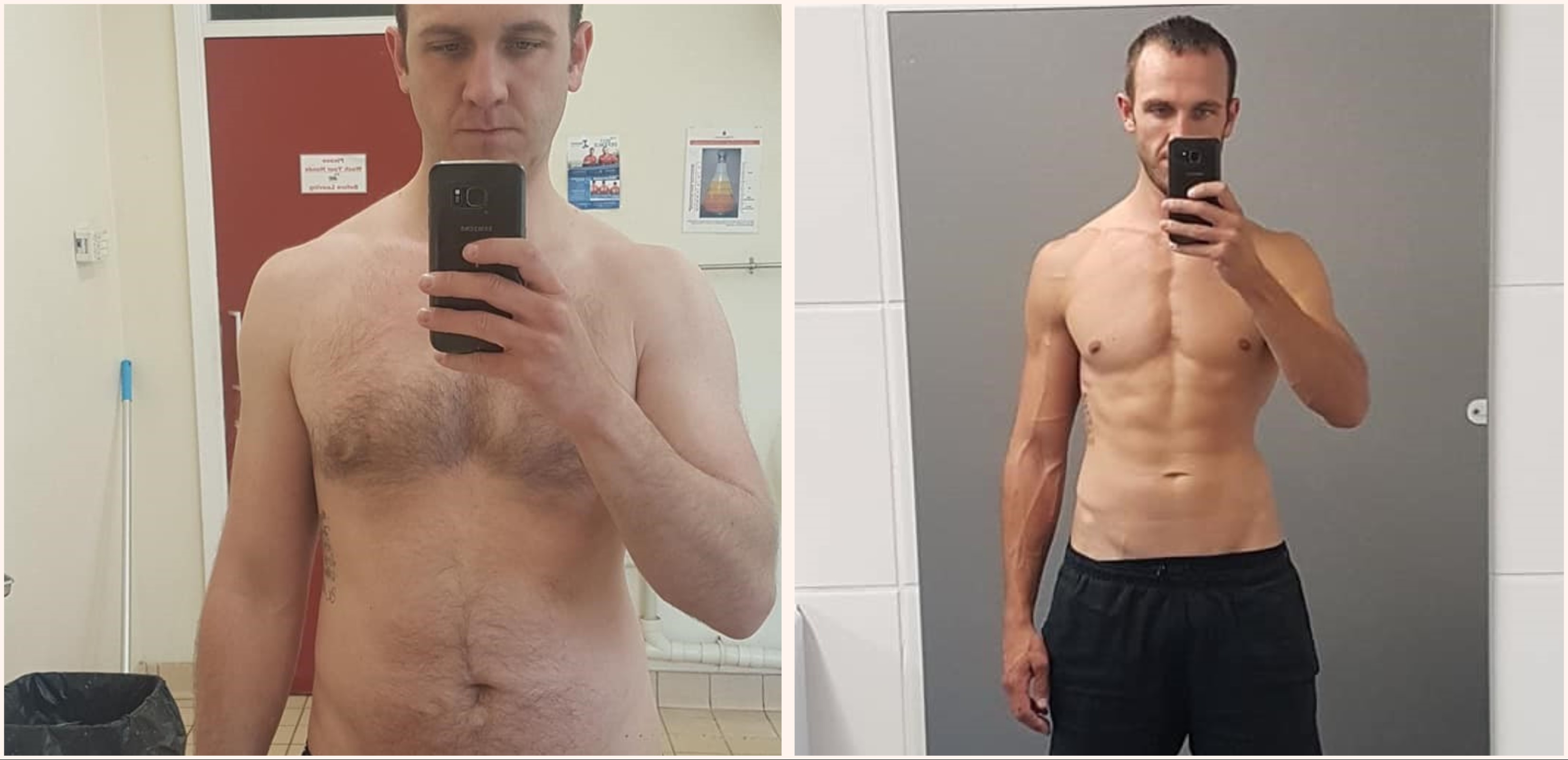 Massive thanks to Dan for his help, guidance, knowledge, humour and general awesomeness at making things really easy! Alcohol was consumed, shit was eaten, no chicken and brocolli in sight! 13kgs down in 10 weeks. Cheers! Now time to so some gaining!
Rhodri Lazarus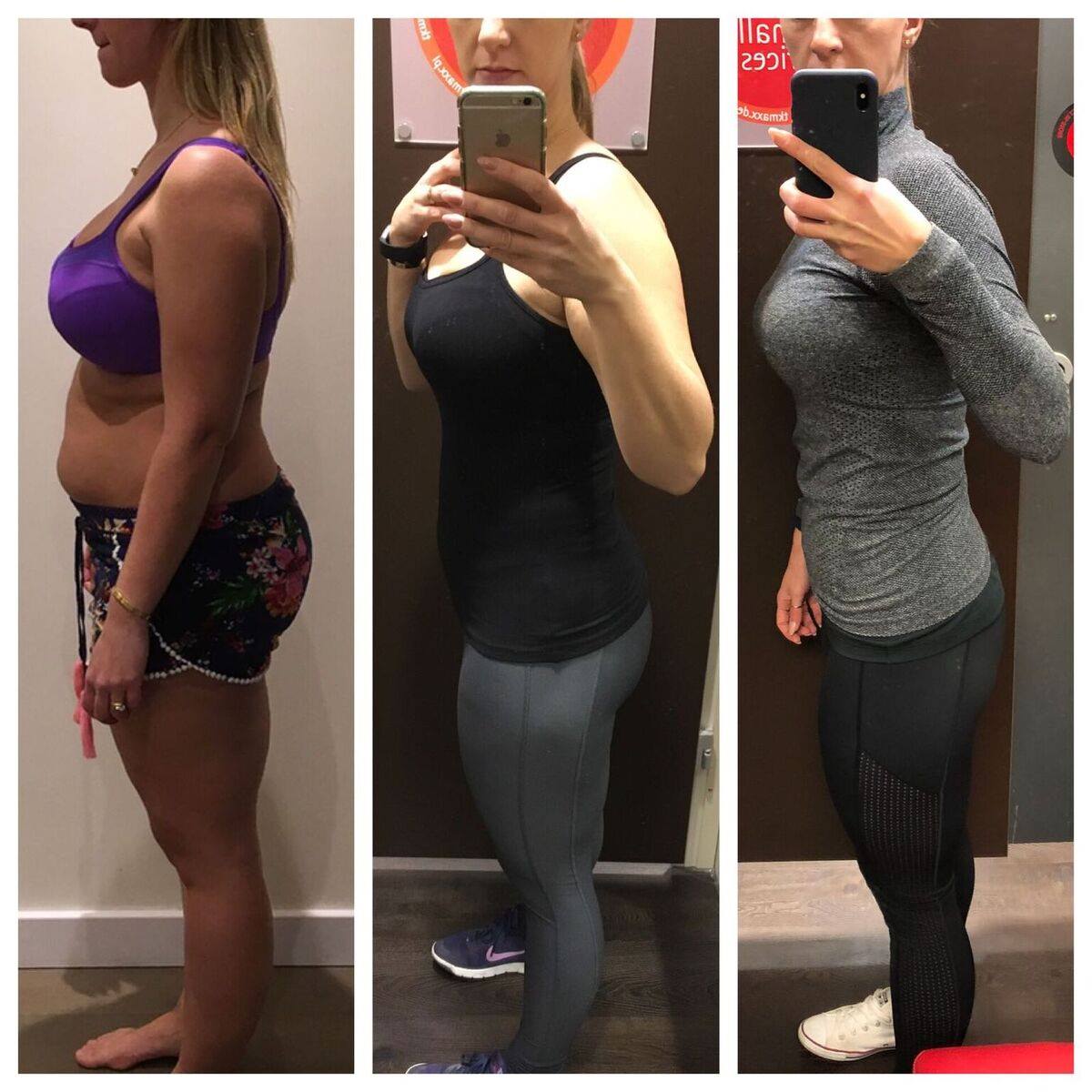 I've lost 40lbs now after trying a few different ways of trying to get in shape.
After years of back pain from a motorcycle accident and various illnesses that followed, I can now enjoy exercise without having to worry as much.
I love the coaching aspect of DMF as you really learn exactly what to do and how to do it properly.
Would recommend to anyone :)
Kat Young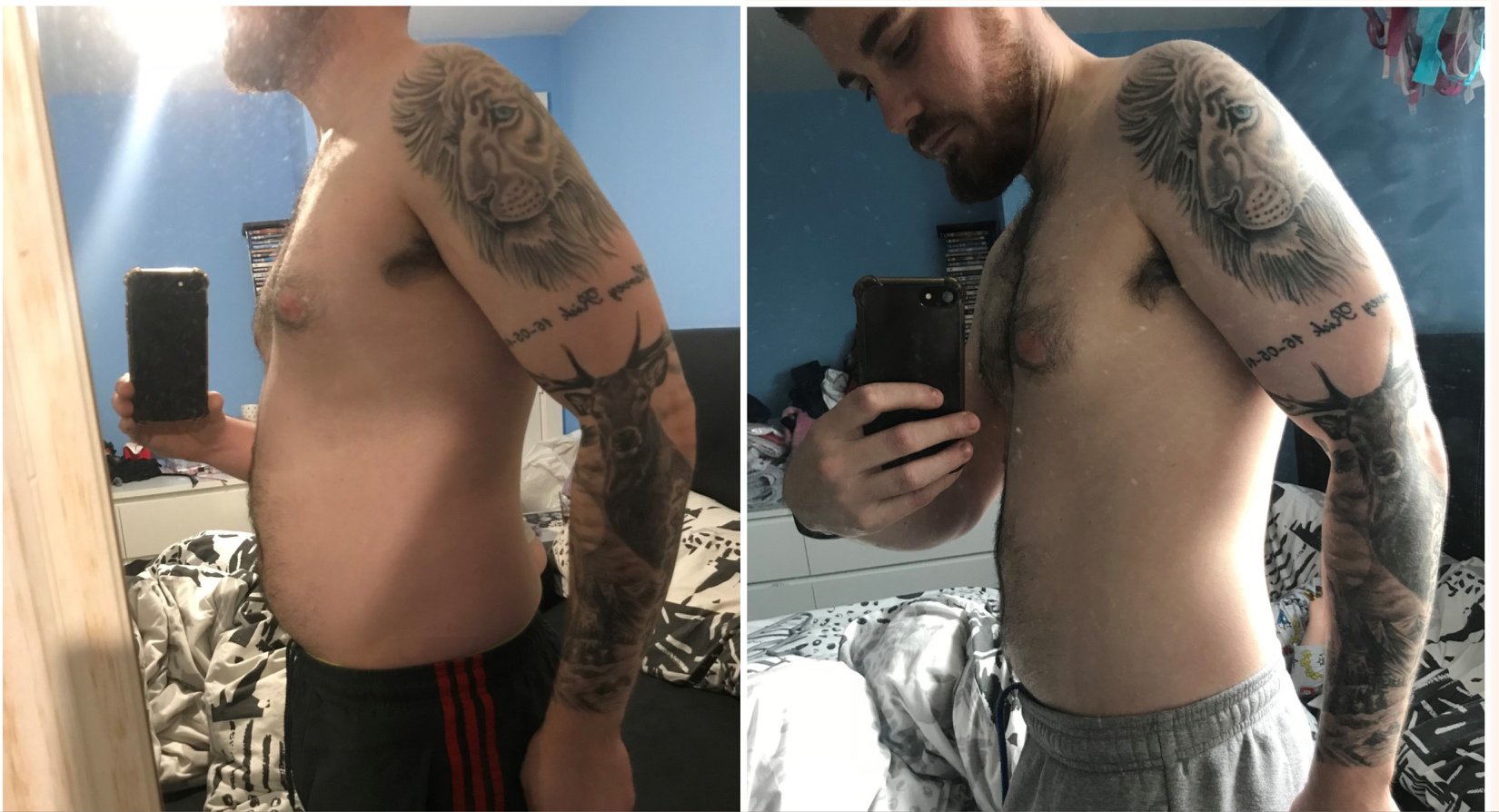 I'm the lightest I've ever been and feeling really strong and fit.
Progression keeps happening and I'm learning about the body and nutrition all at the same time.
I've lost 2 stone, and now its time to gain muscle.
Would recommend it to anyone who is unsure of signing up!
Jamie Risk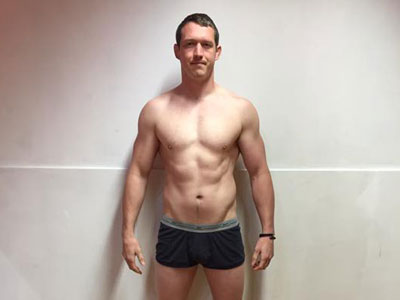 After several injuries, I hired Aled to take the thinking out of my own training and to have some accountability. From online coaching, I received what I wanted plus a hell of a lot more. I now love training again and I'm very grateful.
Nick Tuckett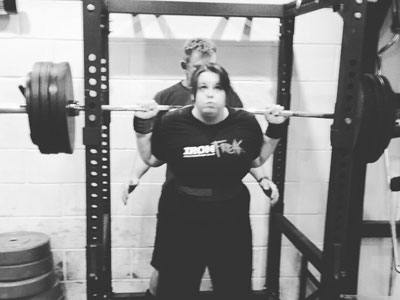 I'd known Dan and about DMF for a while before I actually took the plunge. I'd been struggling with my nutrition and going round in circles for a good six months. From the get go, Dan treated me like an actual person and rather than throwing a set of numbers at me and leaving me to it, he worked closely with me on everything from sleep quality to dealing with social situations. Absolutely invaluable.
Karyn McIntosh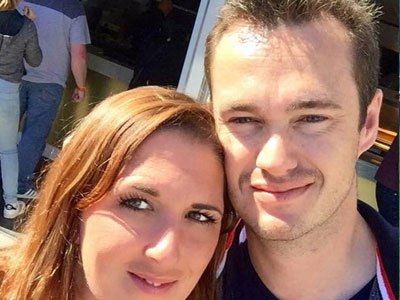 Joining Team DMF, and specifically being coached by Dan Mitchell, was singularly the best decision I've made in moving forwards in my fitness goals. Not content with delivering a one size fits all standard approach, Dan has looked at my very unique set of circumstances and helped me in many aspects of life and health and set me on a path of long term sustainable goal.
Jay Dunk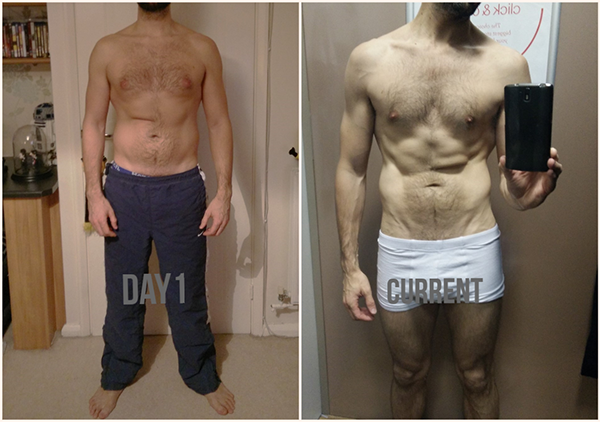 After years of following various workouts and diets whilst going nowhere, I was recommended DMF by a fellow gym goer. Over the last 8 months, I have seen my biggest change ever, both in body composition and strength. In fact, at nearly 40 years old, I am now leaner than at any previous time in my life. The support and guidance given by DMF has been invaluable, both in relation to nutrition and programming but also for motivational support and education. I cannot recommend DMF enough.
Wes Anderton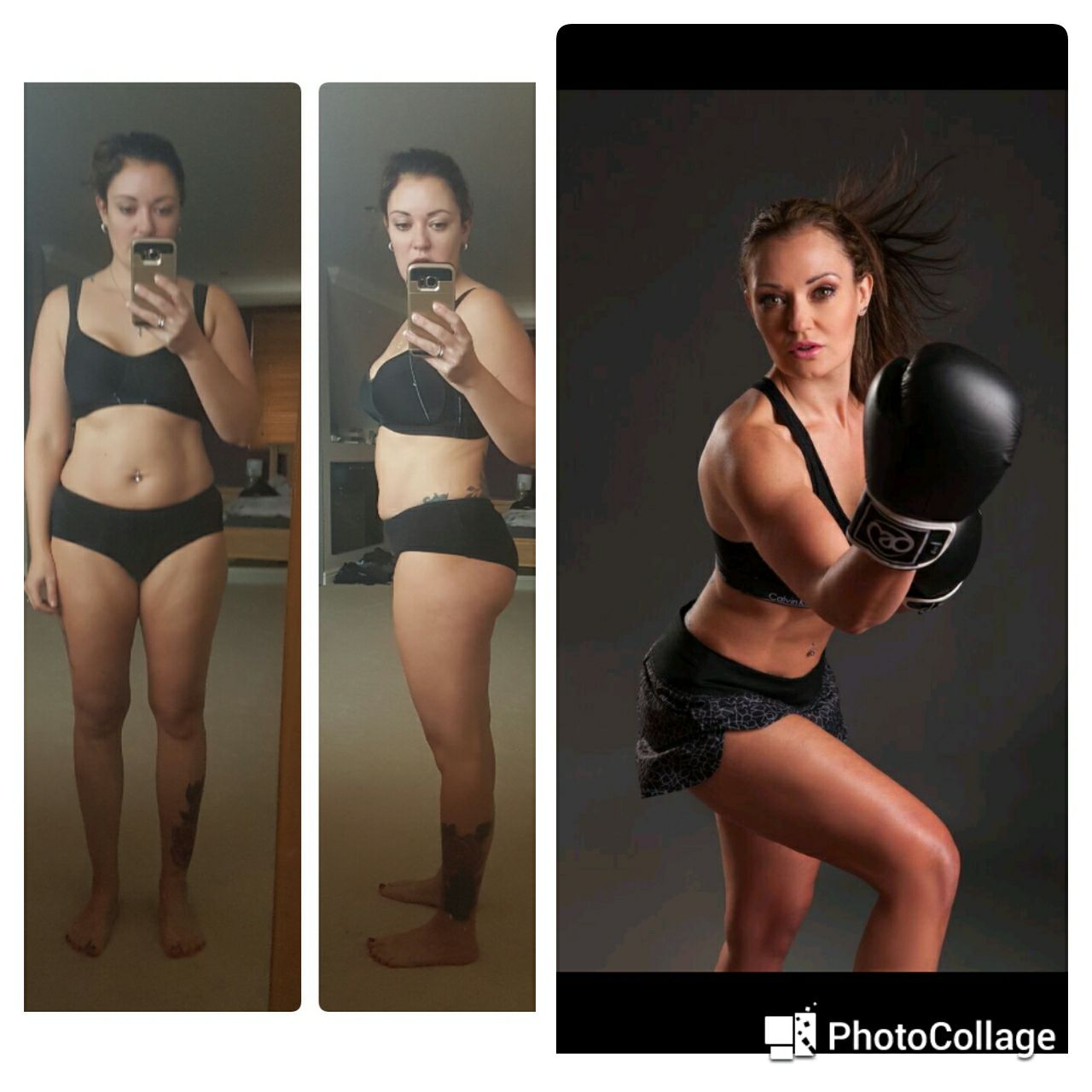 Beginning of Jan I looked like the left! I spent December not training and binge eating. January was my month. Then I ended up doing a comp and thanks to Dan Mitchell he got me in great shape! Such great shape that just a couple of wks after comp I did this photo shoot! Credit to Dan for getting me there and then making me want to join him in the PT/coach journey of life
Becky Bean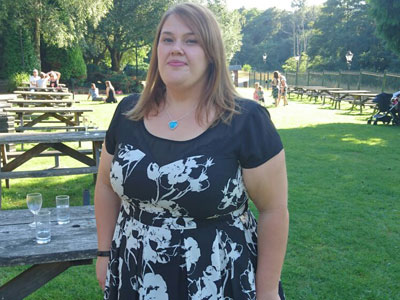 I approached Dan for help after struggling with my weight for my whole life and having tried just about every single diet and exercise plan out there. During the year and a bit we've been working together I've lost just over 60lb, learned to enjoy and feel confident in the gym, and even cycled all the way from from London to Brighton!
But more than that, his consistent support and encouragement has helped me to establish an exercise routine that fits into my life. As well as eating habits that are healthy and sustainable, still allowing me to socialise and and enjoy my favourite foods. I am stronger and fitter than I have ever been, and know that not only am I going to be able to lose the rest of my weight, but that thanks to Dans approach I don't need to worry about regaining it.
Anna Johnson