Since joining DMF I have received the most honest support I've ever had since I began serious fat loss and weight lifting 6 years ago. I have been shown patience, understanding and a genuine want to helping me, and expand my knowledge. It's been an up and down journey so far but Dan has helped re-channel my focus each time life has gotten in the way. I am now making good progress with my fat loss and strengthening my core, which in turn is making me stronger and healthier overall. Being part of DMF was one of the best decisions I've made.
Vicky Jackson-Milne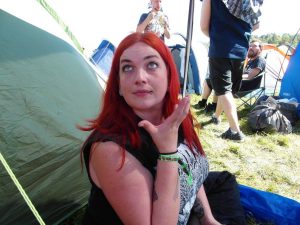 Having had coaching in the past I have found my time with DMF to be really positive. I have seen positive changes both physically and mentally and have learned a lot about training and nutrition. I have been equipped with the skills I need to create a better future for myself and loved ones and continue to work with DMF on honing those skills.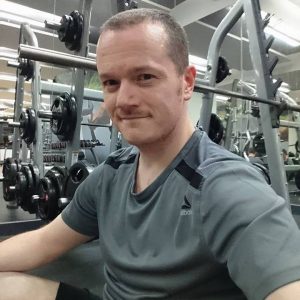 Andy Reid
I had never considered going to a gym. At 50+ I was suffering from anxiety and depression, back problems and the dreaded menopause. My self-confidence was non-existent then I saw a post on FB about DMF and met up with Dan. I now train, understand healthier eating habits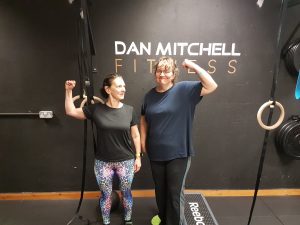 and have much improved mobility. It's not all been plain sailing and I still doubt myself a lot but with the constant support and encouragement from Team DMF I am a work in progress.
Maz Theakston
I always hated gyms, but since joining DMF I love every moment. I joined to strengthen my back and core (scoliosis,) and I have been pain free for a year. I'm also learning about food. I'm starting to eat better with the help and guidance from Dan.
Karen Delamere Yeldham
I was always going through stages of going to gym and then not but since joining DMF I haven't missed a ses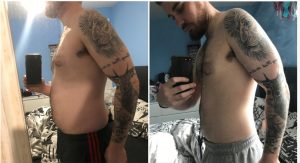 sion. I've learned to be consistent with training and eating but I think the most important thing is that the training no longer feels like a chore as I always look forward to the next session having a laugh working hard and being surrounded by great support. Thank you DMF
Jamie Risk
Joining DMF has without a doubt, been one of the best decisions I've ever made. Dan has taught me how to progress in the gym and get results. As well as helping with nutrition and eating habits! Dan has also made me realise how important it is to rest when needed and that it's okay to not feel motivated all the time! My whole mentality around food and training has changed!
Justine Allan
DMF is the place to be for sure! DMF has taught me that you can still have a life whilst dieting and training. And all though for the past couple of months I've not had any changes I know why and I know how to change it. It's such a great community here and the sessions are always good fun! Best decision I've ever made to go out my comfort zone and join DMF.
Ben Garland
I've been extremely impressed with the services offered by DMF, I have received expert advice, support and encouragement throughout the gym sessions and online. DMF are passionate about the services provided and genuinely care about their clients and their client's results. I feel incredibly lucky to have stumbled across DMF and to now be part of the team, a team that supports each other. I have always shied away from the gym as lack self-confidence, but the DMF team have been very welcoming and have helped my confidence immensely, plus the sessions are fun and I always feel safe whilst doing the exercises.
Rachel Walker